Other Department Equipment
The department also maintains several other pieces of apparatus not assigned to specific companies. These units move around between the different firehouses. They include:
Unit 3420: This 1990 Ford F350 cargo van transports air bottles to the scene of major incidents. It carries about 80 Scott 2.2 and 4.5 air bottles.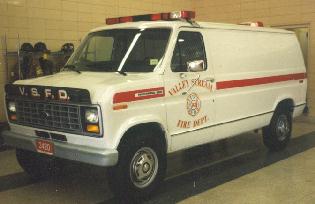 3420 inside the Cochran Pl firehouse

Unit 3414: This 2000 Chevy 3500 5.7L V8, with crew cab, 8 ft bed, and electronic liftgate was purchased to replace the old 66 Chevy. It is also has a removable ladder rack for temporary use by the ladder companies.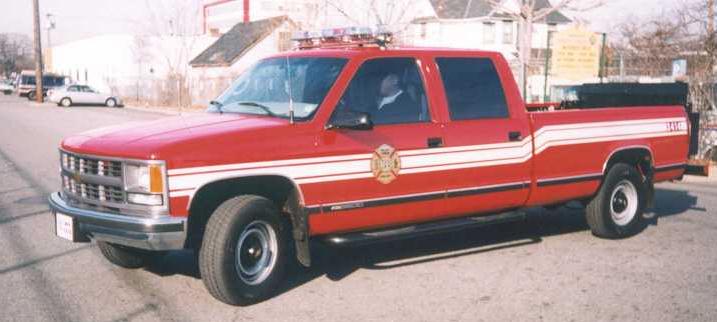 3414, FF Don Traynor (T-1) inside
Unit 3499: This serves as a transport vehicle for the department. The old 3499 was a Ford schoolbus donated by Veteran's Transportation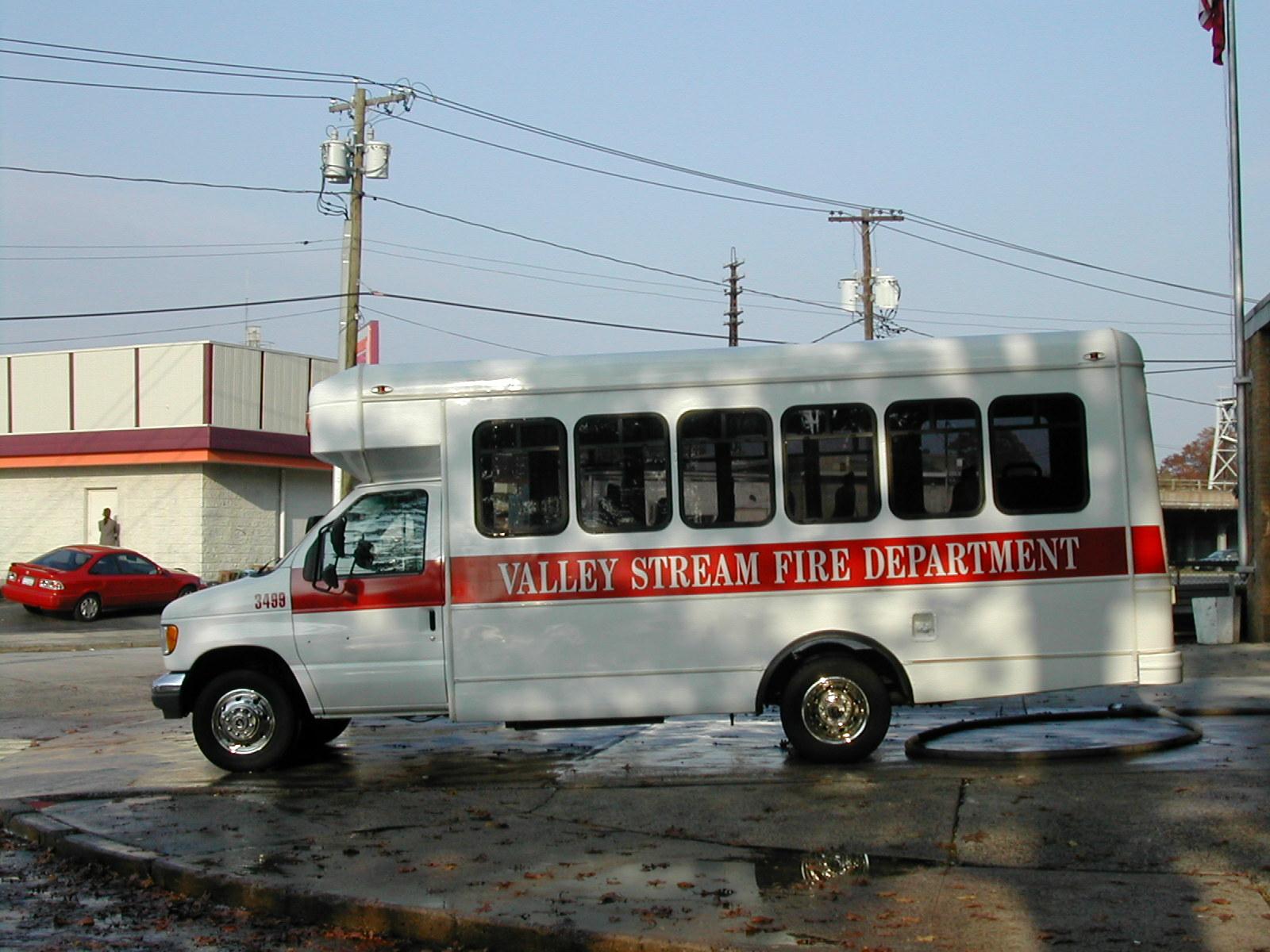 Unit 3422: A 1981 Mack CF pumper. This unit was taken off front line service with Engine 2 and made a spare.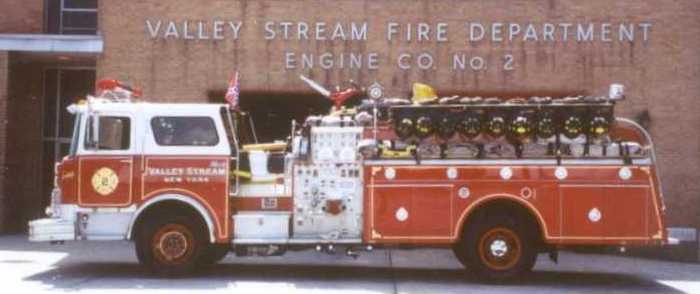 Unit 3431: A 1969 Mack CF pumper. This is one of only 3 open cab trucks of its kind built. It served Engine 3 before becoming a spare. It is now mostly used as a parade piece.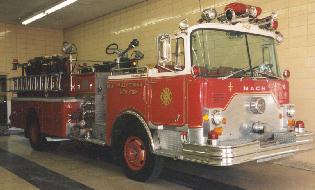 3431 inside the Cochran Pl firehouse

Unit 3441: A 1979 Mack CF pumper. This unit served Engine 4 before becoming a spare.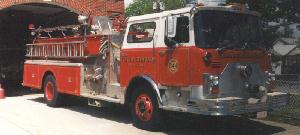 3441 on the ramp at the Cochran Pl firehouse
Chief's Cars: Currently all primary chief's vehicles are Chevy Tahoes
3400: Chief of Department
3401: 1st Asst. Chief
3402: 2nd Asst. Chief
3419: Spare chief's car/transportation unit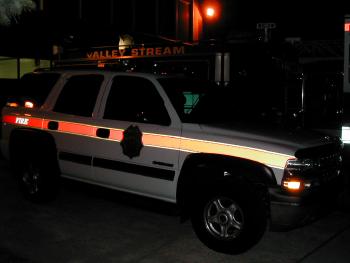 One of the new Tahoes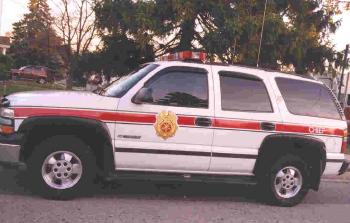 Photo by Steve Takacs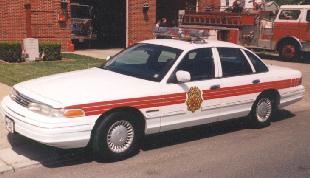 One of the old chief's cars in front of the Cochran Pl firehouse.
343 and 3441 in background

Two of the chief's cars in 1998 (then 3400 and 3402)
Old Unit 3418: This 1984 Suburban had once been used as a Mask Service Unit (MSU) until the purchase of 3420. I don't have a picture of the replacement (if you do, I'd appreciate it if you could send it to me).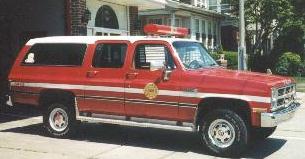 The old 3418 in front of the Corona Ave Firehouse