Emergency Relief Squad 1
Rescue Company # 1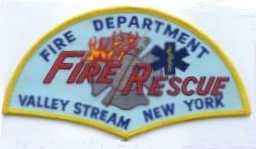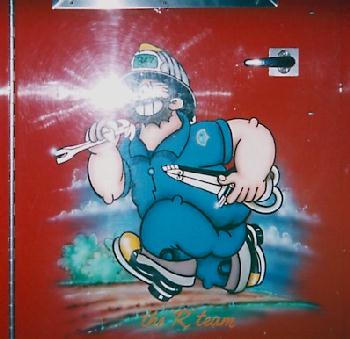 Rescue was formed on October 23, 1930 to fulfill the department's needs for ambulance service, floodlights, and other rescue equipment. Prior to this, the only department medical equipment was an oxygen tank on the ladder truck. Since this time, Rescue has been at the forefront of rescue and EMS technology. Rescue operates units 347, 348, and 349. 347 is a 2007 KME heavy rescue. 348 is a 1998 Ford/Custom PL ambulance. 349 is a 1991 International ambulance. Rescue responds out of Headquarters with Engine 1.
Click here for Rescue's official homepage.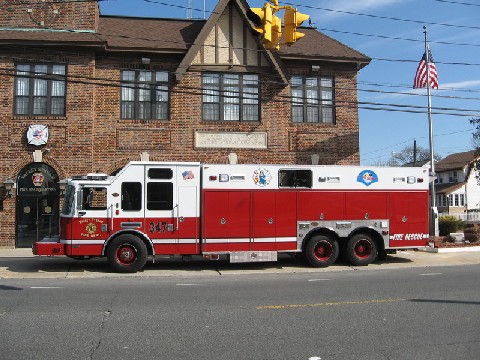 2007 KME Heavy Rescue (347)
Placed in Service March 2008
Photo courtesy of Mark Ferrucci

348 at Headquarters
Photo by Steve Takacs
348 at Central HS parking lot

1986 Mack rescue (347)
1988 Ford ambulance (old 348)
1991 International ambulance (349)
Past Apparatus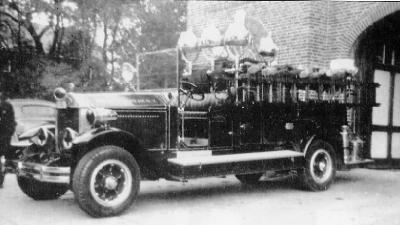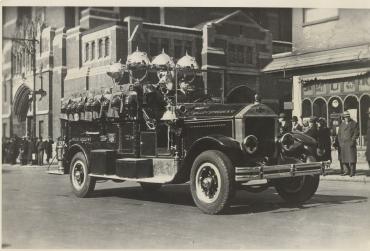 1931 American LaFrance Type 92 rescue/floodlight truck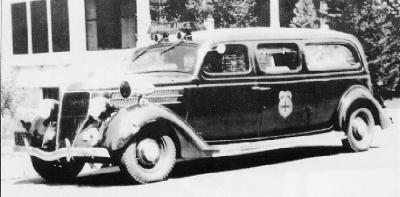 1936 Ford ambulance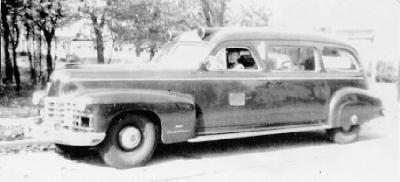 1947 Cadillac Ambulance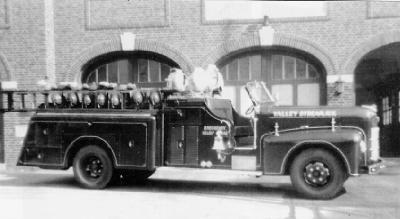 1950 Ahrens Fox rescue/floodlight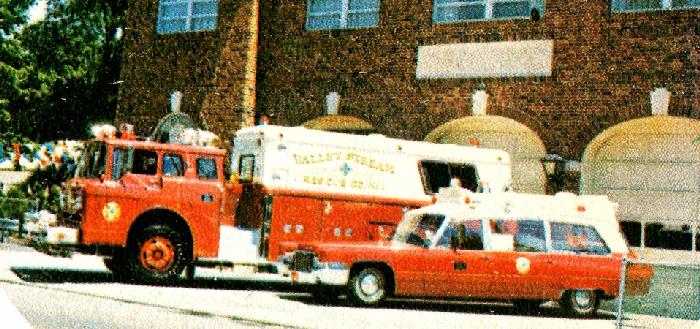 1969 Ford/Gerstenslager rescue & 1970 Cadillac ambulance
The Cadillac became a spare after the purchase of the 1975 ComCoach, renumbered unit 349
The rescue became a spare for a short time after the purchase of the Mack, also renumbered unit 349



<>1975 ComCoach ambulance
(originally 348, later 349)
Photo provided by Ray Wuerfel


1986 Mack CF/Saulsbury custom heavy rescue (old 347)
Replace in 2008



More recent photo of the old 347
Photo by Steve Takacs
More Rescue Pictures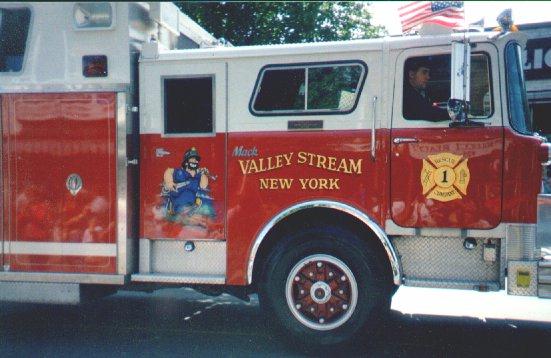 Parade photo of the old 347
Courtesy of Tom Dudley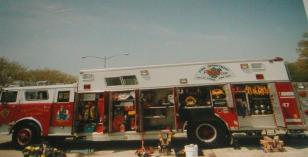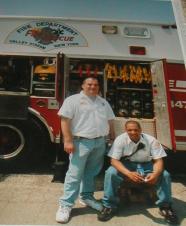 347 and it's equipment. Truck Day 2004
Photos by Steve Takacs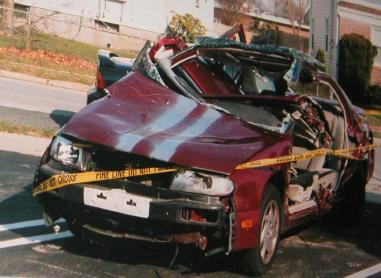 The results of an auto extrication drill
Photo by Steve Takacs