Nassau Hook & Ladder Company # 1
Truck 1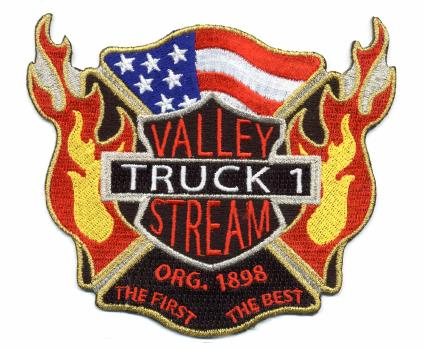 Truck 1 was formed on June 10, 1898, the first company of the department. The local citizens banded together following several serious fires, including one that smoldered for weeks. They purchased a hand drawn ladder from Canarsie, Brooklyn and housed it at various locations until the members bought a lot and erected a firehouse around 1901, which is still in use today. They are the only VSFD company that owns their own house, which is one of the oldest on Long Island. The original truck was later converted to horse drawn and the first person to hitch a team was paid, leading to fierce competition. Truck 1 currently operates unit 345, a 2002 Spartan/Aerialscope 75' tower ladder. Truck 1 responds out of the Corona Ave firehouse and is first due in the eastern part of town.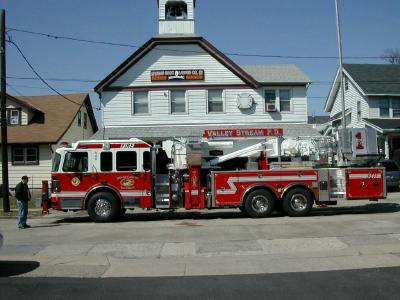 Pictures of the new 345 at it's wetdown, Oct 2002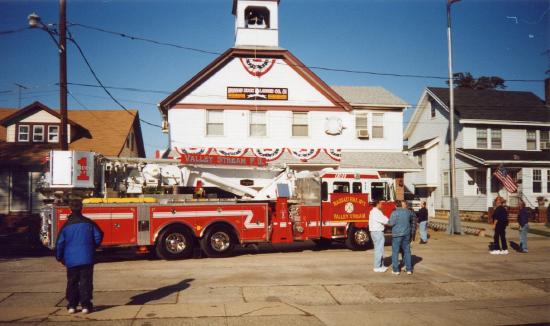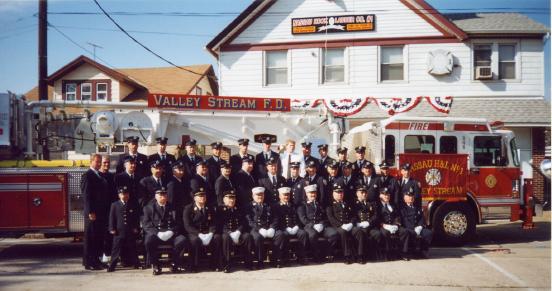 Past Apparatus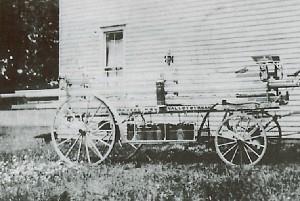 First piece of apparatus
A hand drawn ladder rig purchased from Canarsie, Brooklyn, later converted to horse drawn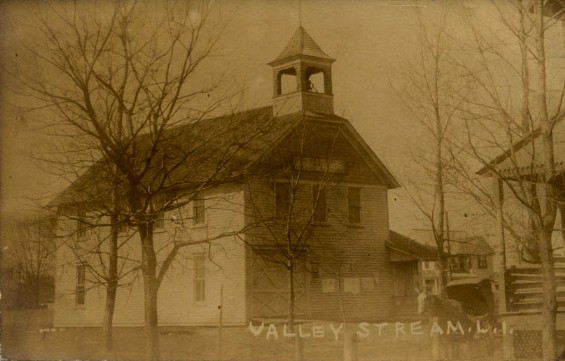 The Corona Ave. firehouse as seen in a postcard, circa 1910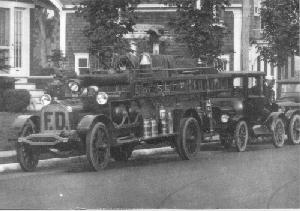 First motorized truck. Ladder 1's 1917 Selden. A chemical engine with a ladder rack added.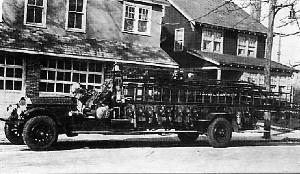 1925 American LaFrance Type 14-6 city service truck, reg. # 4803
Longest ladder was a 50' ground ladder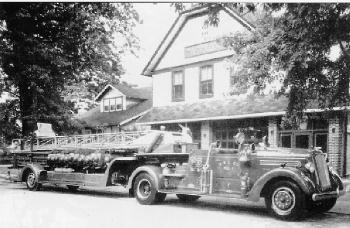 1939/1940 Seagrave V12 85 foot tiller, with 5 man cab
Later served in the Burlington, VT area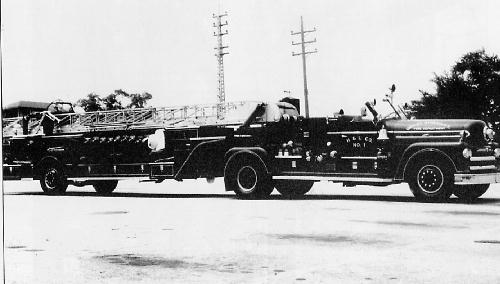 1959 Seagrave 100 foot tiller
Later sold to the Valatie, NY FD, where it served until recently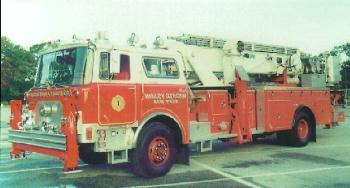 Truck 1's old 1974 Mack CF600/Aerialscope 75' Tower Ladder (refurbished 1990)

| | |
| --- | --- |
| | |
| The old Tower Ladder ready for the Bicentennial in 1976 | The old Tower Ladder minus a key piece of equipment. |


Other Truck 1 Pictures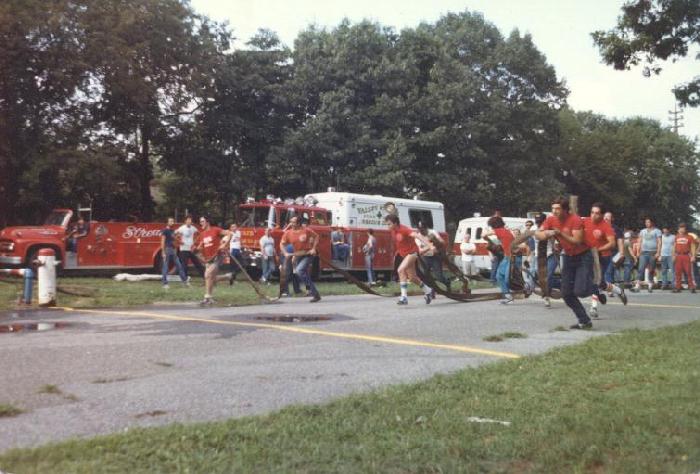 Truck 1 running efficiency in the Intercompany Tournament at the Hawthorne Ave Arch, late 70's
Kevin Howley, hydrant; Joe Piccione, hydrant backup; Rich Funch, nozzle; Bob Sarno, nozzle backup
Old Ford Tournament truck, 347, 348 in the background


Some members of Truck 1-Christmas 1995
Richie Funch, Dan Pempel, Don Traynor, Rob Presti, Gary Shaw, John Pempel, Gene O'Brien, Steve Catanzaro, Jimmy Sherman, Kevin Calhoun
Kneeling: Ray (Santa) Cowan, Billy Cowan
Christmas 1999 (Old 3410 in background)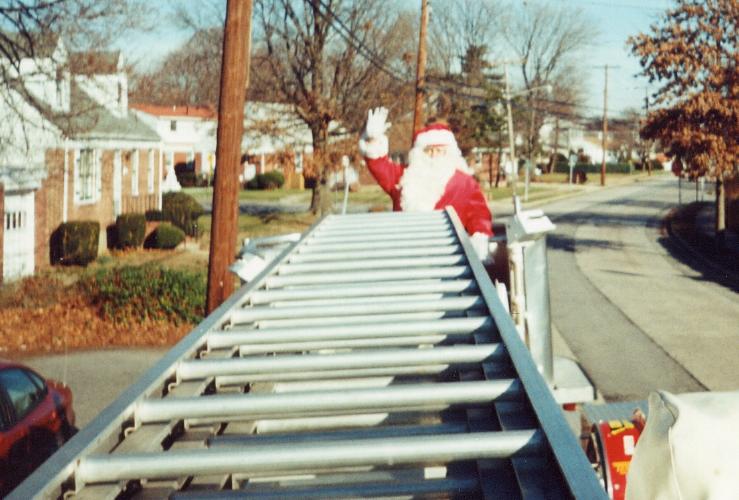 Truck 1 brings Santa to town, 2001
<>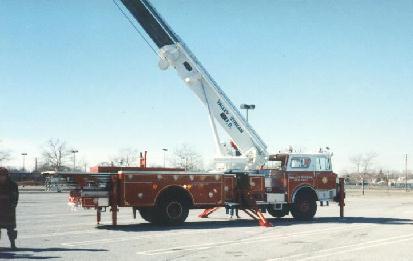 Old 345 in operation

Old 345 throwing water at the Hawthorne Ave arch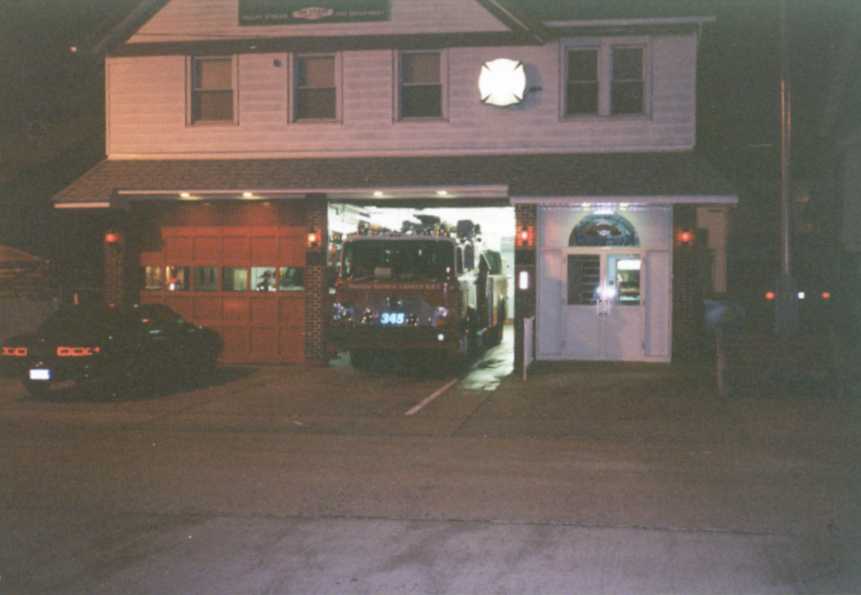 Old Truck 1 on the ramp at night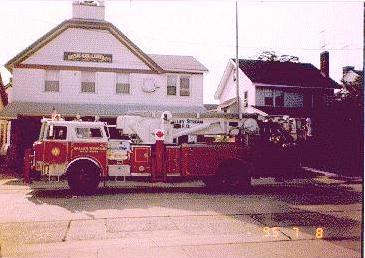 Old 345 in front of the Corona Ave Firehouse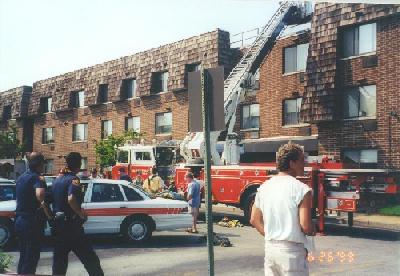 Truck 1 operating at 100 Hicks Street


June 26, 1999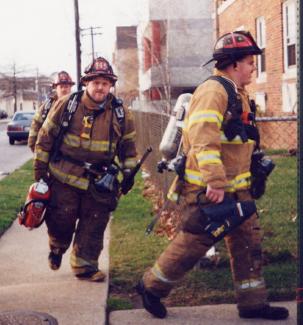 (Front to Back)

Lt Gene O'Brien, FFs John Pempel, and Don Traynor
After taking care of an oil burner fire, Dec 2001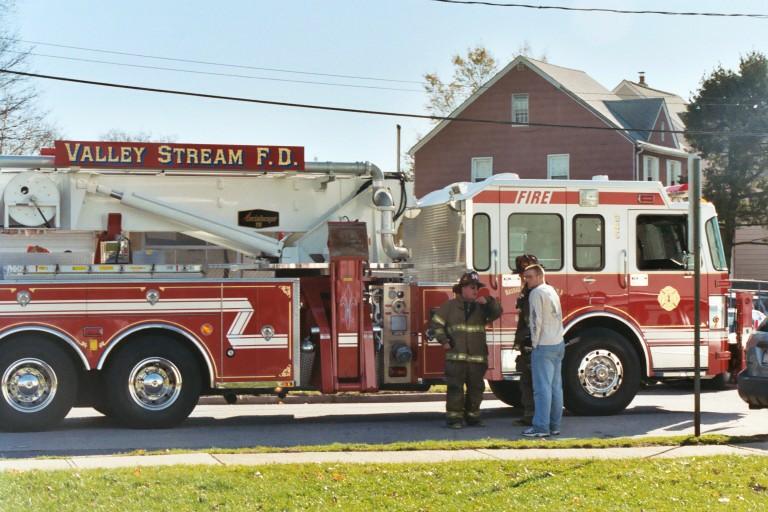 345 at a call, 2004
Photo by Steve Takacs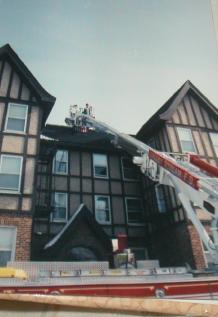 345 operating at an apartment complex
Photo by Steve Takacs